There is much that goes on every week, including controversial discussions between rugby experts where different leaders give their opinions on pressing matters in the world of rugby.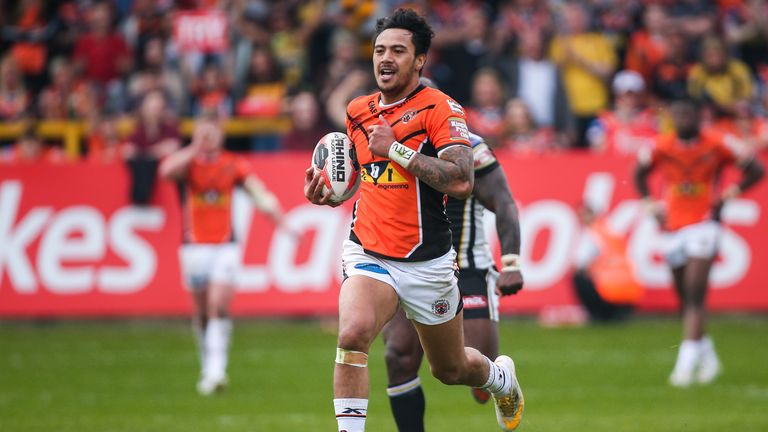 The latest debate ensues about the stance that Rugby Football Union has taken over Denny Solomona. He has been in great form for Sale Sharks. There has now been a call for switching over from Castleford Tigers to get him fast tracked into the England squad of Eddie Jones or to get him for the Lions squad led by Warren Gatland.
There is much going for this 23 year old player who hails from New Zealand. He is a Samoan international player in the rugby league. He gained attention when he scored in five tries in the first games of the competition. As a result, he qualified for playing for England as on March 9th as per prevailing residency laws. He was a representative for the Samoa League last year as his grandparents are Samoan.
This, however, does not deter him from qualifying to play for England. Last Friday the Rugby Football Union asserted that they had the rights to pick Solomona as long as he wishes to play for the country. He would definitely be an asset and help strengthen the England squad.
However, the fast track, measure might look unfair for other players. It also deprives other teams of utilizing his talent. Hence, the RFU should take their time to take this decision which should also be an ethical one. With England's team continuing their phenomenal streak of successes from last year, it seems that all focus is on fortifying their team further. However, the union needs to pay attention to the needs of other teams as well as ensure equal opportunities to all which should be its prime objective.
Tags: 2012/13, Africa, England, Gloucester